Exhausting weekend of gigs as the final performance was an outdoor gig at The Old George in Colnbrook on a sun-melting stage. I used a Gibson Nighthawk guitar instead of the usual Fender Stratocaster. 
Thanks to Lamb Bristow who got and sang a few numbers as well as a good support performance from Dudley Tyrell. 
Great gigs however feeling cream crackered afterward.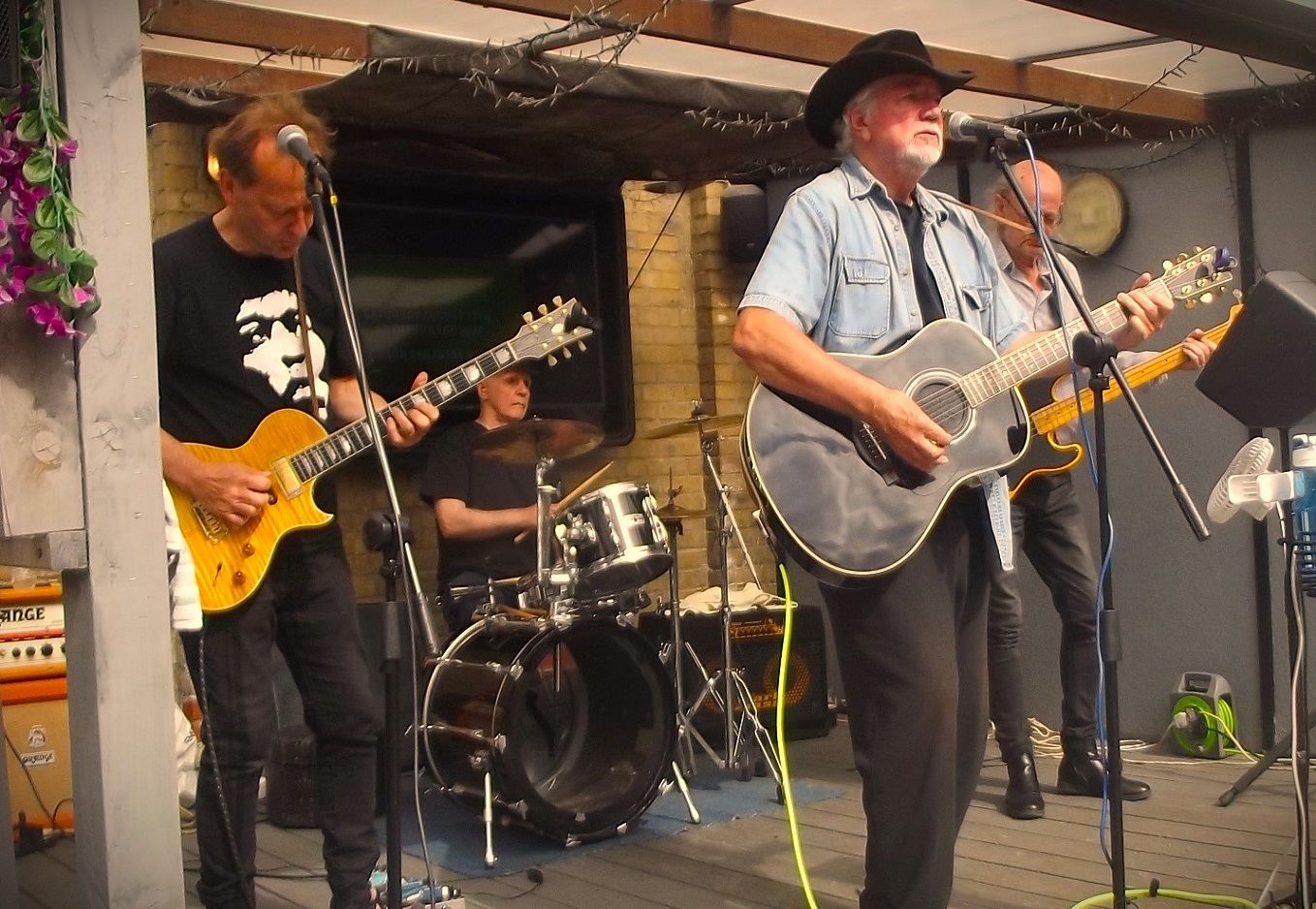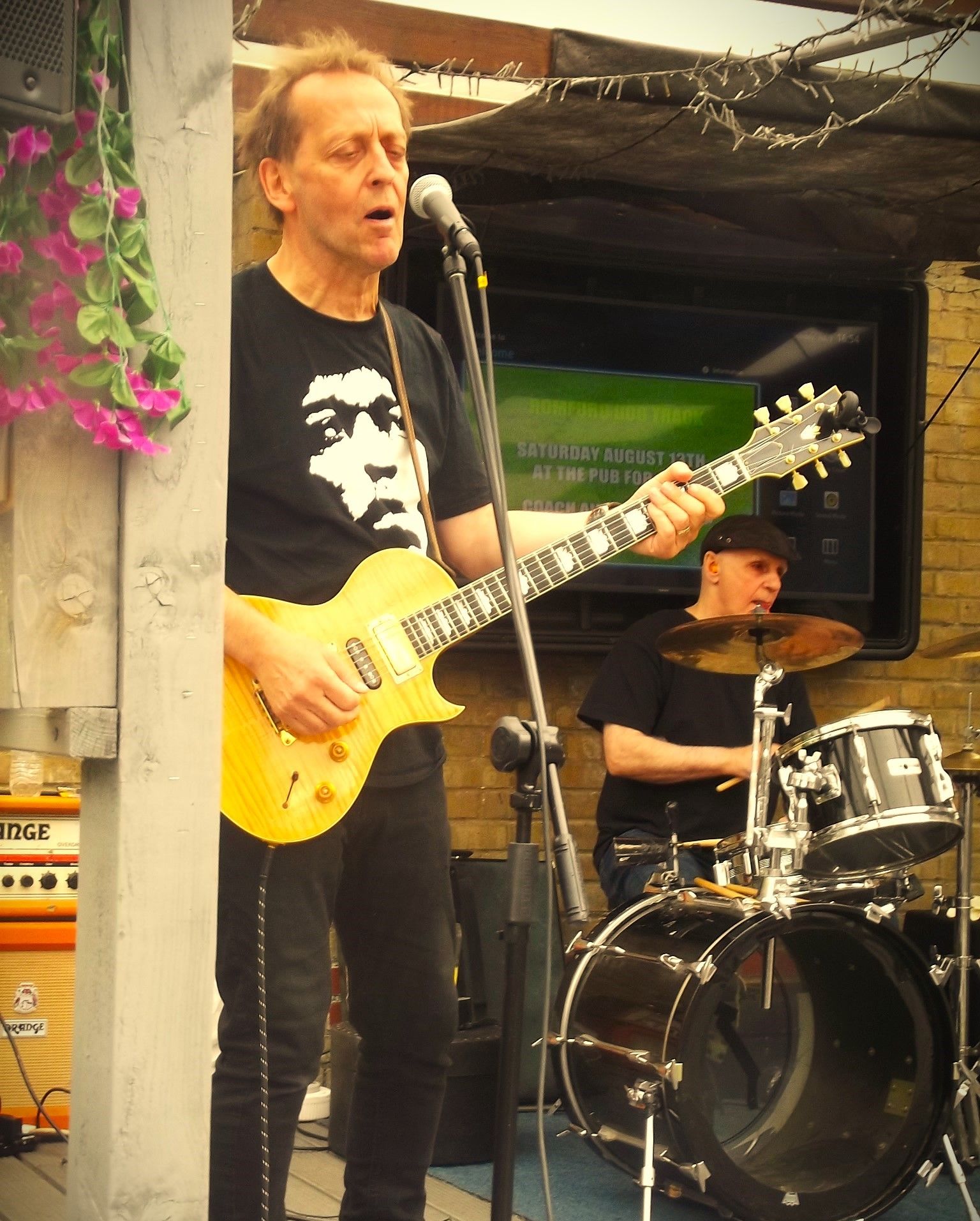 Our next gig is on Saturday 9th July at The Holly Bush in Headley
Excellent little gig!
The last time we were there they kept supplying the band with glasses of vodka.